Posted by Therese O'Neill on Jul 10, 2019 8:45:55 AM
Governments, regulators and lenders are always moving the flags. But by implementing some proven practice management techniques, you can keep your head above water and see you and your clients safely and delightfully riding every mortgage wave.
---
Posted by Belinda Brown on Jul 5, 2019 4:24:05 PM
With meaningful dialogue and sensible reform, regulation of Australia's payday lending sector can strike the right balance between facilitating access to credit while ensuring appropriate levels of consumer protection.
---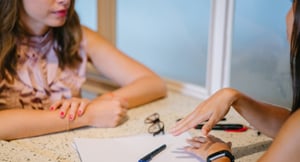 Posted by Therese O'Neill on Jul 10 2019
A proper assessment of living expenses can be tricky and this can be a common cause of loan applications being rejected by lenders. Given that it's important to get it right the first time, we present 5 living expenses assessment tips.
---
Posted by The FEP team on Jun 12, 2019 12:38:51 PM
Hemline Index! Consumer Consumption Of Beer Index! CPI and interest rate trends are not the only predictors of economic activity according to markets folklore. Do these indicators have predictive powers…
---
Posted by Marlene Grobler on Mar 5, 2019 1:35:09 PM
The new sheriff in town is leading the FASEA CPD train across the land. The quicker licensees meet their milestones, the sooner any FASEA-related changes will become business as usual.
---
Posted by Kate Whiteley on Jan 25, 2019 11:34:35 AM
What makes an RM, an RM? Hint...it's not just the title. Far from the sometime treatment as a 'tacked-on' role, responsible managers as a first line of defence are worth investing in.
---
Posted by Kate Whiteley on Dec 14, 2018 11:54:53 AM

The new sheriff in town's policing is tough! But with some planning, and the right learning partner's support, your practice's compliance with Professional Year requirements can be managed.

As we've covered in our previous blog, Navigating the CPD Frontier, about FASEA's CPD requirements, the new financial adviser regulator provided advice licensees with quite a task list next year. One of them is to have a Work and Training requirement (aka Professional Year) plan for new advisers.
---
Posted by Kate Whiteley on Nov 30, 2018 1:48:16 PM

Compliance is not a role for the quiet ones.

It doesn't have to be loud; it just has to assert its voice.
Quite often it's perceived as a separate function that needs to be deferred to from time to time. On other occasions, it's considered an unfortunate but necessary intrusion into day-to-day activity.

In a climate of regulatory change, the Royal Commission, and customers generally scrutinising every company they deal with, the importance of compliance cannot be underestimated.
---
Posted by Kate Whiteley on Nov 18, 2018 10:14:29 AM
There is a new CPD Sheriff in town for advice licensees. So, what are the new rules? And how do we transition?

Submissions to FASEA's Consultation Paper 6: Continuing Professional Development (CPD) closed on 31 August 2018. On Friday night FASEA released its Standards Summary which included revised guidance on CPD.

Whilst this is not yet set in stone, there are things that advice licensees can do to prepare for the new regime, including understanding what is proposed.
---
Posted by Kate Whiteley on Nov 7, 2018 4:15:23 PM
Are you really complying with ASIC's RG206 CPD obligations? It's more prescriptive than you may think...
At FEP we consider ourselves fortunate to speak with credit licensees on a regular basis.

One circumstance we come across often is how many of them believe that mere training on internal systems and policies, and products and services they offer, constitutes continuing professional development for credit representatives and responsible managers.
---
Posted by Kate Whiteley on Sep 4, 2018 10:43:05 AM
Why do we call it a cpd year when, in all honesty, almost everybody scrambles to complete in the last weeks before their enrolment expires?
This year, the theme in financial circles has been trust and confidence, including demonstrating ethical and professional conduct. Additionally, the looming final year of current adviser education standards has coincided with general discussion about the future of work in an Industry 4.0 world.